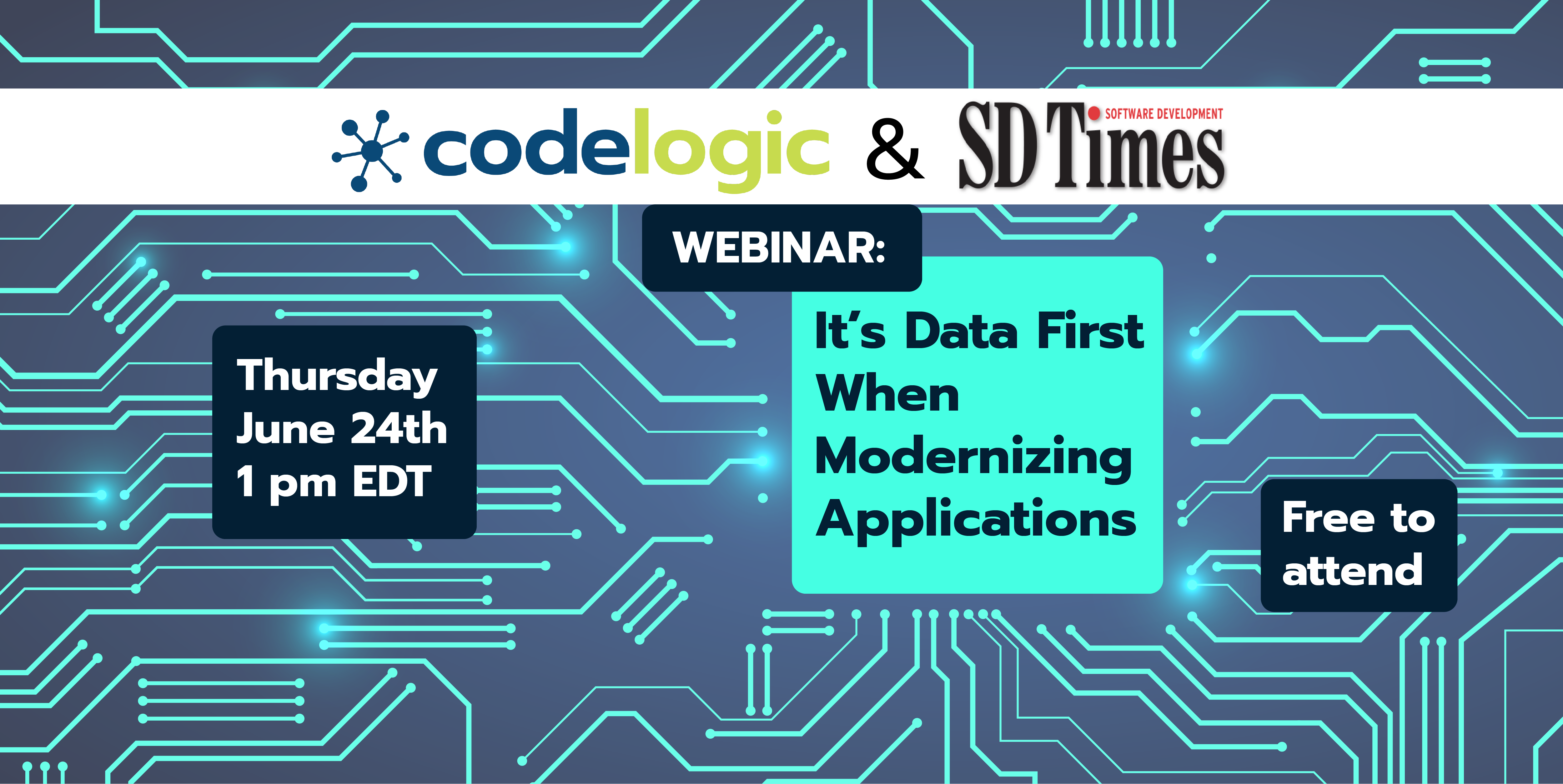 To stay competitive in today's IT landscape, organizations must rapidly modernize and innovate. However, business modernization and quality software releases go hand-in-hand. Often, software cannot keep the pace of rapid business change— hindering innovation, business development and overall modernization efforts.
Look to the data model
74% of organizations fail to complete their legacy system modernization projects. Whether attempting a full migration to microservices or trying to unwind a dependency on an old, expensive database, some analysis is required.
Many organizations blindly navigate software changes without a dynamic visualization of their architecture, exacerbating complexity, increasing the time it takes to deploy releases, and inviting risk.
Having worked on teams modernizing their legacy applications to microservices in the past, we've noticed that the same patterns keep resurfacing. If the data model is relatively clean, modernizing applications is fairly straightforward. If the data model is a mess, what's built on top of it probably is too.
Join CodeLogic & SD Times
Looking to revive your old monolithic projects? Working with faulty legacy code and need to refactor? Analyzing if you need to refactor or rewrite?
Join CodeLogic and SD Times on Thursday, June 24 at 1pm ET for an exclusive, joint webinar: It's Data First When Modernizing Applications.
CodeLogic's VP of Product, Eric Minick and SD Times, Editor-in-Chief, David Rubinstein will discuss:
Mapping the data-to-code relationships

The impact data models have on the codebase
Fix the fundamentals before modernization
Sustainable modernization requires building software on a solid foundation and understanding how to analyze and fix the fragile areas of your codebase. Before the webinar, here's a quick video using CodeLogic to isolate elements from a complex IT landscape, visualize a problem area, and analyze risk. See you on June 24th!