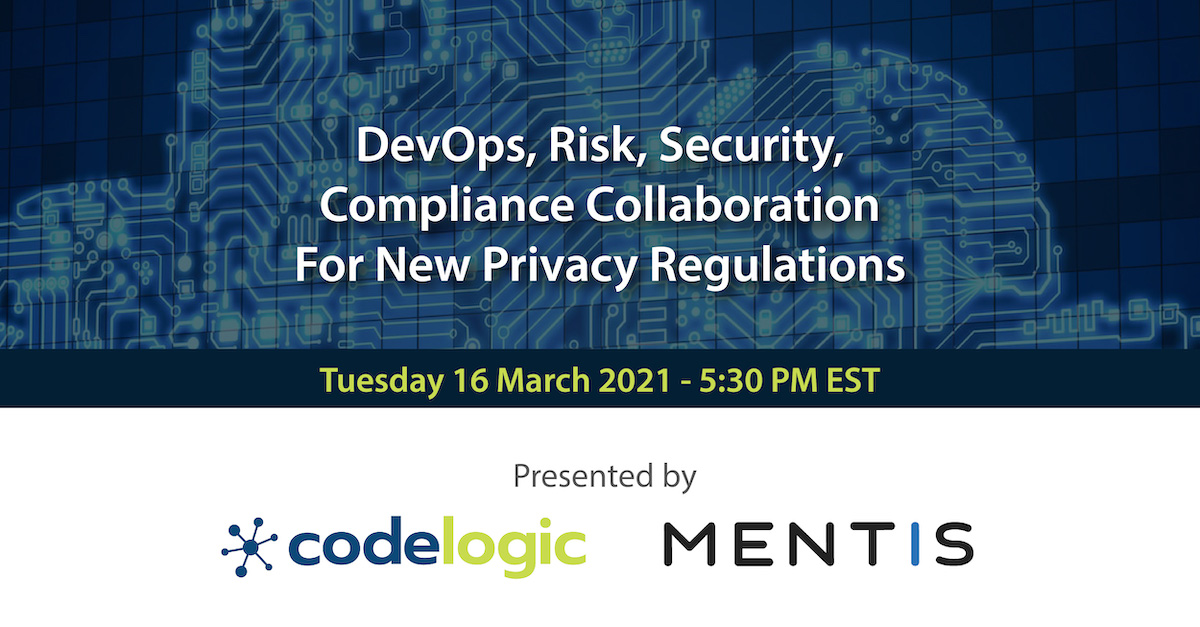 Need to prepare for upcoming US state privacy regulations, but don't know where to start? MENTIS and CodeLogic recently teamed up to share the tools and strategies needed to comply with what's coming.
The Rundown
To prepare for US state privacy regulations, you must understand where data is stored in your database and server and how data is mapped across your application environment. When working in complex codebases, it's often difficult to know where to start when making code changes. With compliance regulations likely to pass across multiple states, its imperative to accurately make code changes and stay compliant without risking software damage.
The Replay
At Insight Tech Talks NYC's virtual event, MENTIS Founder & CEO, Rajesh Parthasarathy, and CodeLogic's Chief Software Architect, Brandon Tylke, reveal how to automate sensitive data discovery and visualize the interconnectivity of your application environment so you can prepare for upcoming compliance regulations and get your teams up to speed quickly when making code changes.
In case you missed it, check out both presentations below.
Part 1: Take Control of Data Security
In the first talk, Rajesh Parthasarathy discusses the steps needed to prepare for new state compliance regulations and reduce enterprise risk with an incisive view of sensitive data assets. He shows you how to automatically discover, anonymize, monitor and minimize data with an integrated platform so you can protect sensitive data when managing compliance.
Part 2: Understand Your Tech Stack
In the second talk, Brandon Tylke reveals a data visualization for profiling the deepest parts of the tech stack, utilizing tools that have been previously reserved for molecular and systems biology, genomics, and proteomics. Brandon shows you how to generate a living map that discovers unknown and unmonitored code-level dependencies and analyzes the impact of making code changes while avoiding risky vulnerabilities.