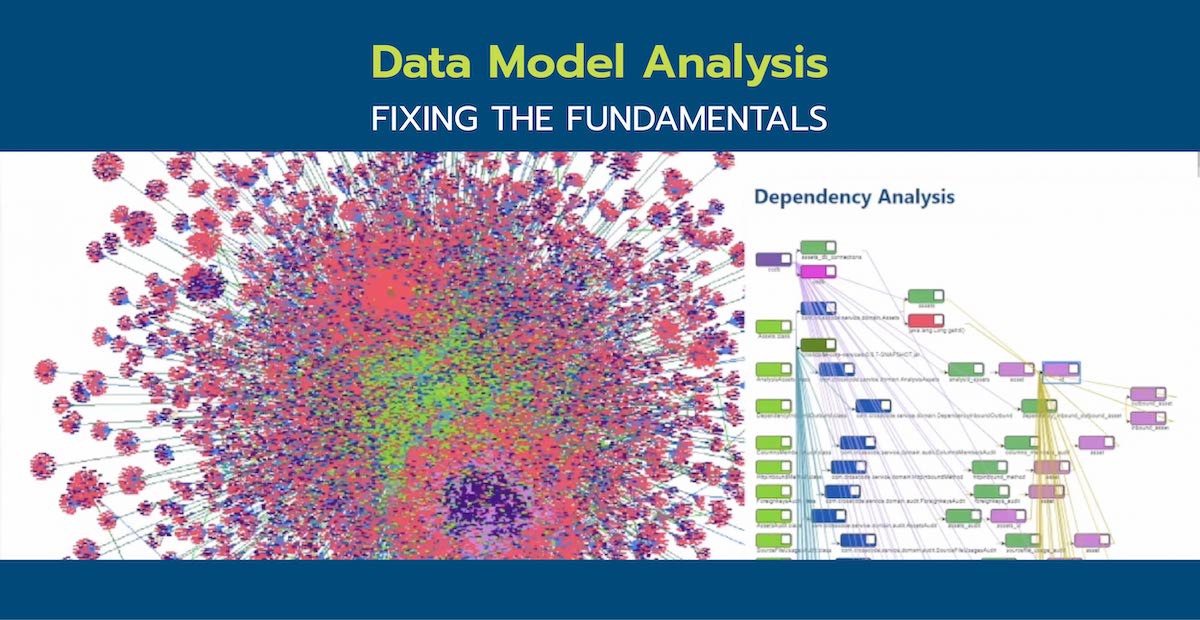 Like you, we've worked with applications analyzing performance problems, handling flaky code, and deciding whether to refactor or rewrite. When working on these applications, the same patterns continue to surface. If the data model is relatively clean, improving or refactoring the codebase is fairly straightforward. If the data model is a mess, so is what's built on top of it.
Look to the data model
Last week, CodeLogic's Chief Technology Officer, Ned Gnichtel and Chief Software Architect, Brandon Tylke hosted the live webinar Troubled App? Look to the Data Model.
In their presentation, Ned and Brandon reveal how to analyze a data model and understand the impact it has on the codebase. Not only can data models be complex and difficult to understand, but they can also have software performance repercussions.
Development teams need to have the full picture of their software in real-time, so they don't create unnecessary workarounds addressing performance problems. Ned and Brandon emphasize that teams must understand why problems are happening in the first place, if they want to sustainably deliver and innovate.
Watch Webinar Replay Video
Fix the fundamentals
In order to fix fundamental problems in your system, you need to start by looking from the data architecture model outward, instead of from the code, inward.
When organizations have a security breach or an outage occurs, teams often look to the code to quickly remediate and solve problems. However, instead of immediately looking to the code, teams should ask themselves why they're having code issues in the first place. Typically, the data architecture is deficient, over complicated, or in certain cases, misaligned.
The takeaway
If the data architecture is well-defined, it's likely that the code is cleaner. If you can keep track of how code is evolving, it's easier to manage your data model. Making even small tweaks to data architecture can lead to significant simplification of code.
OFFER: Decompose an application, on us
In case you missed the webinar, our offer to decompose one of your applications still stands.
Simply schedule a demo here to get started.