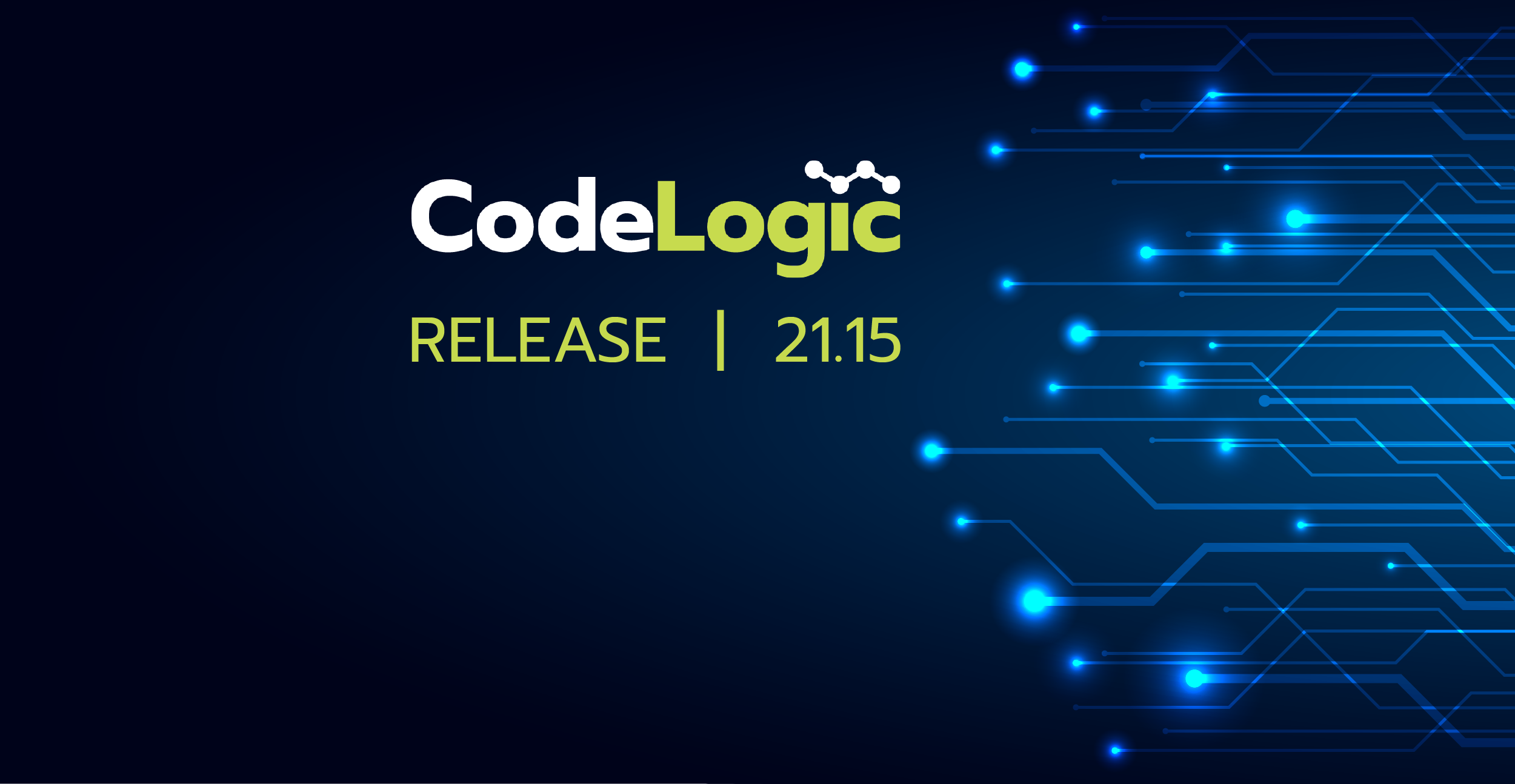 We are excited to announce the release of Version 21.15 of the CodeLogic platform. This release brings major updates to our .Net support as we add .Net Core and update the existing .Net Framework capabilities. We've also made some notable user experience updates and added Windows support to our Java agents.
.Net Core Support
This release brings a major update to our .Net support. We're excited to introduce scanning for .Net Core 5.x applications. We've been hearing a lot of excitement for .Net Core from our customers and many are moving to the new platform, even ahead of an available LTS version. With that feedback, we've added 5.x support including mapping back to databases for those using Entity Framework for ORM. If you're using an alternate ORM layer, please let us know as we are prioritizing which frameworks to support when.
As part of this update, we reworked significant parts of the .Net agent. Existing .Net Framework users should experience significant performance improvements. Entity Framework is supported as an ORM layer for .Net Framework as well.
User Experience Updates
Tables Refreshed: In this release, we updated tables across the application to collapse action buttons into actions widgets, ensure that filters were consistently displayed above tables, and that sorting is consistent.



Starting Notifications: While the server is starting up, there was a window of time where users saw a login screen, but could not yet log in and received 'bad password' messages. We now detect this and alert that their server is not yet ready.

Updated Top Navigation: We've improved navigation with better indicators of where you are and what to do.


Java Scans on Windows
There is now a Windows installer for our Java scanner. Teams can now scan their Java applications running on Windows Server 2019 as easily as on Linux. The usage of the Java agent is the same on Windows as it has been on Linux.