CodeLogic 21.7 is a significant feature release bringing a number of enhancements to our mapping of code to database entities, UI enhancements and support for running the server from Red Hat Enterprise Linux (RHEL).
New: Impact Analysis in Node Details
We have added an Impact Analysis tab to the Node Details page. I'm very excited by this capability because Impact Analysis is one of the key visualizations available in the Web UI, and Node Details is a page that is easy to share with others or reference in a work item via its direct link.
The Node Details page may also be accessed by right-clicking on a node in the rich client and choosing it from under the CodeLogic context menu. So if you've ever wanted a quick impact analysis from the rich client, this new screen will make it so much easier to accomplish.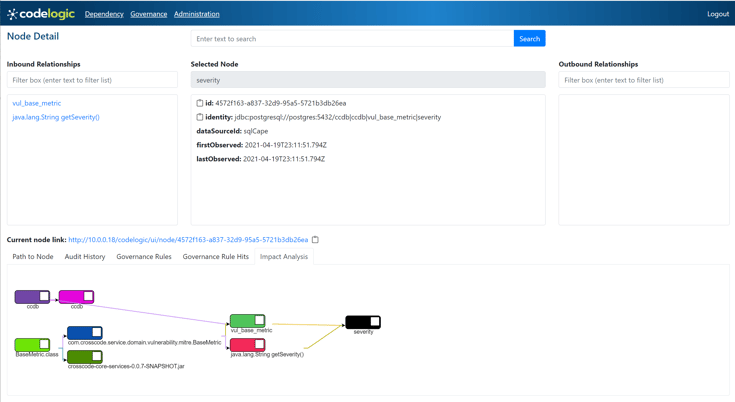 Red Hat Enterprise Linux via RPM
We've supported our agents on RHEL for some time, but in 21.7 we extend that support to the core server.
Show/hide types of nodes and edges in the UI
The complexity of our applications can be overwhelming. One of our priorities is to help you cut through the noise and get to understanding - fast. In this release, the team added simple checkboxes to remove entities or connections from the visualization.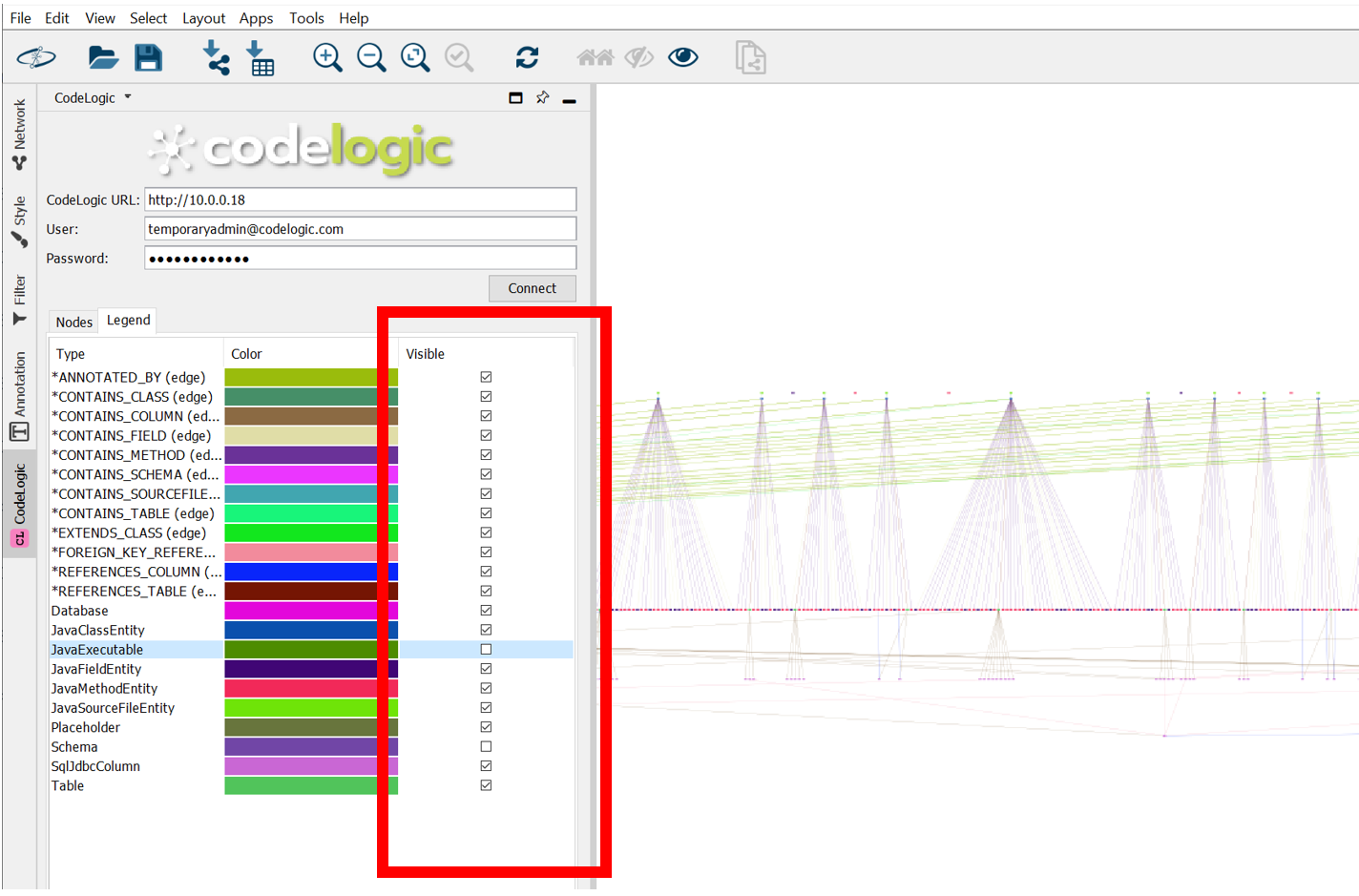 Our strategy is always to keep the underlying data and graph as true and complete as possible while giving you the power to simplify the visualizations.
Simplified governance rule descriptions
We heard from you that governance rule hits took a little bit too much effort to read and understand. You couldn't skim through them. The team updated the descriptions to make them more readable while adding a link back to the Node Detail pages.


Enhanced Java to Database mapping
In 21.7 we enhanced our ability to understand the connections between Java code and the backend databases in two ways. First, we enhanced the static agent to pick up on additional hints in the ORM layer.
The second approach is even more exciting. The run-time ("dynamic") agent which had been used mostly to track web service calls has been enhanced to capture database traffic as well. If your application has methods that dynamically generate SQL calls, it can be difficult or impossible for approaches like byte code or static code analysis to generate mappings. With the new dynamic capabilities, CodeLogic can capture those generating calls in your test environments and map that back to the parts of your codebase generating those requests.
Our dependency graph is more complete than ever before. Watch this space for similar updates to agents in other languages.