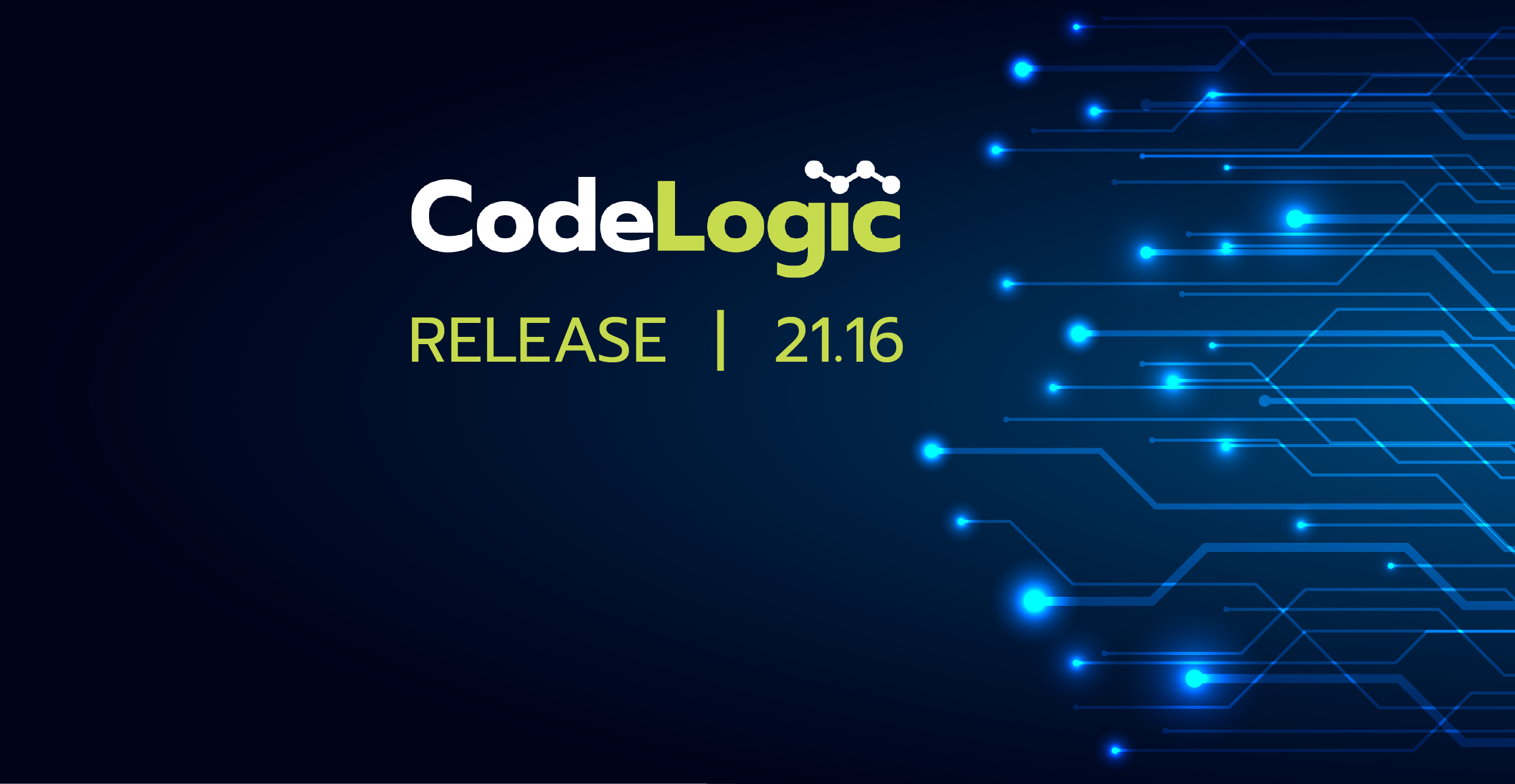 CodeLogic 21.16 is now available! Our latest product release brings UI improvements to the Dependency view, main navigation, and Agent sections, creating a more coherent user workflow and experience.
Dependency Analysis view cleanup
The Dependency view has improved UI elements for clarity and ease of use.
Expanding and collapsing of items (the discovered code assets)
is now controlled via plus and minus buttons. This plus and minus approach replaces the "play" icon previously visible on the items themselves.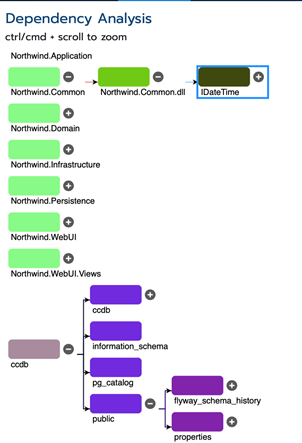 "Governance" is now "Rules"
The main navigation heading "Governance" has been renamed "Rules". The idea of governance is a vast topic, and multiple elements of the CodeLogic solution can participate in governance-related actions. To improve clarity, the part of the solution where you define rules and interact with rule matches (previously called "Governance"), is now, "Rules".

Improved Agent Registration
As a refresher, the agent in CodeLogic is defined as the worker that finds an item (discovered code asset). Within the agent properties, the name and description fields can now be user-defined.
This feature is useful for easier identification of your discovered applications. The Agent Description can be used for categorizing your different applications based on department or roles within the company. This update makes it easier for users to communicate and define what each agent is responsible for.