CodeLogic 21.13 is now available. In this release, we made numerous updates to the UI, including the Dependency Inspector action buttons, the nodes and relationships legends, the server install, and the desktop client.
Dependency Inspector
The Dependency Inspector action buttons on the right side menu have been improved for consistency and readability. Contextual buttons are highlighted or greyed out based on user action.
As you traverse your dependency map, logical user actions are brought forward. With this release, you can now only select the options that pertain to your particular view.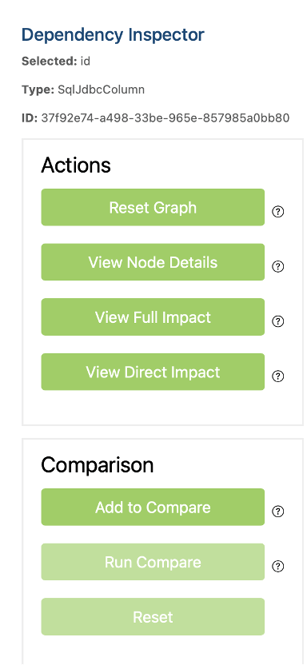 Relationships & Nodes Legends
The relationships and nodes legends have been improved to better distinguish them. As shown below, both legends now feature more detailed descriptors.
When looking at an Analysis Impact, you can refer to the legend to determine the node type. You can see what the asset is, and also how that asset is related to other assets. This is important for planning a change in your codebase, as you can immediately see what and how an asset would be affected by the change.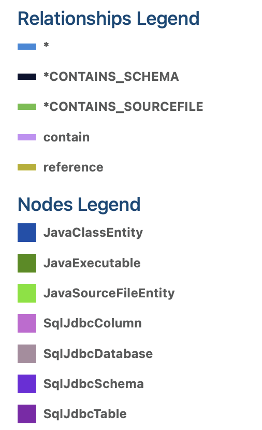 Server Install
The server install has been improved around customer-facing messages, and pre-install checks are now completed for required ports. With port checking, prerequisites are validated before the server install begins to ensure there are no issues during the install process.
Desktop Client UI
Previously, the desktop client UI did not allow users to delete saved views. With the 21.13 release, you are now able to delete saved views from the user-generated list.