Today, we have released CodeLogic v21.12. In this release we were focused on a better user experience, improved performance, and the ability to save and share layouts in the Cytoscape rich client experience.
Saved Layouts
With the Cytoscape rich client, some users spend significant time reorganizing content to make it easier to digest. With this release, you can now save that layout, instantly making it available to other users, as well as making it fast and easy to return to a layout that you really like.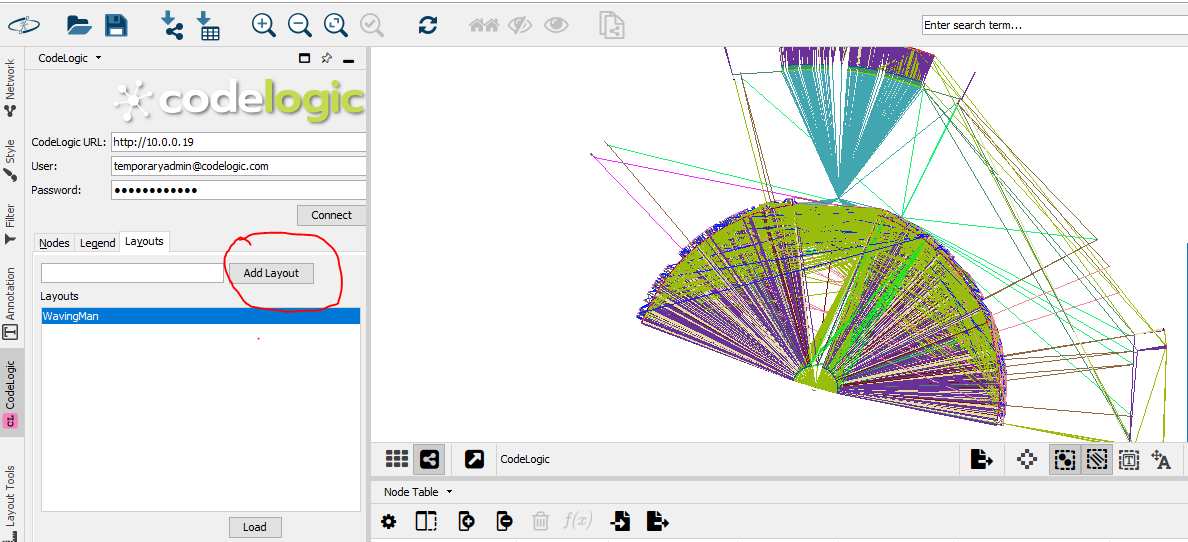 Use the new Layouts tab to save or load Layouts.
Notes

:
There is a known issue with special characters and spaces in Layout names. For now, avoid special characters and spaces.
In this release, Layouts cannot be deleted. We intend to allow this in an upcoming release.
NodeJS - capturing "deprecated"
Scans that use the 21.12 agents will capture the "@Deprecated" annotations similar to how our Java agent works. The deprecated state appears in the Node Details page and can be leveraged in governance rules.
API Enhancements
Users of our REST API will be happy to see that the Swagger documentation has been cleaned up considerably in this release. Endpoint naming has been made more consistent in the documentation. We've also reviewed and updated the example data to be more accurate and representative.